Benefits of Hand Addressing Direct Mail
There was a time before emails and smartphones when people eagerly awaited their mails in their mailboxes. Personal letters, all kinds of bills and coupons, magazines, brochures, catalogues- everyone's mailbox used to be filled with both wanted and unwanted junk. However, this trend gradually changed over the years with the advent of internet, emails and text messages. It is true that almost no one uses postal services anymore to communicate with one another, and the bulkiness of the mail in mailboxes has reduced too. However, direct mail is not completely dead as there are a lot of companies and other organizations that use it to communicate with customers and clients. Hand addressed mail is one of the many techniques to improvise this marketing initiative and attract more responses. Read on to know more about this technique.
Benefits of Direct Mail Marketing
Before we talk more about the benefits of hand addressing, let's understand why personalized direct mail is still relevant today and what are the benefits it offers.
• Emotional- Though mail is almost a forgotten thing of the past, there are a lot of people who grew and lived during the glorious days of postal service. So in times like this, when a post is so rare, these people are certainly delighted to receive one and often give great responses in return.
• Personal- A mail is one of the most personal means of communication and with subtle gimmicks like hand addressing, the post becomes personal and valued to the person on the receiving end. This is very good for companies and organizations seeking to strengthen their customer relationships.
• Targeted- This particular marketing technique also has high conversion rates when compared to spam emails and pushy phone calls. Mailing lists can always be refined based on the previous responses and targeted to specific customers based on their age, sex and geographic loaction.
• Cheap- Compared to costly TV adverts, radio announcements and big hoardings all over the city, attractive newsletters and postcards are much more effective and cheap. You can convey your message to your targeted customers and get impressive results in return.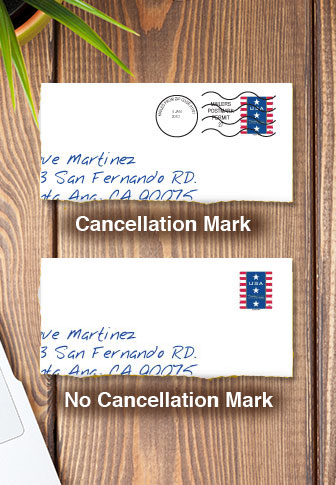 Benefits of Hand Addressing Direct Mail
• Attention Grabbers- Hand addressed envelopes, newsletters and postcards are certainly eye grabbing and stand out amongst other junk mail. Thus, such letters will speak for themselves and guarantee a high open rate as well as high conversion rates.
• Nostalgia- Another benefit of hand addressed letters & postcards is that they add a nostalgic feel to the mail piece and remind the customers of those good old times when most of the important and intimate communication used to take place on handwritten letters. This makes your product/service more valued and trusted as well.
• Special- Another benefit is that a handwritten font while addressing your customer will make him/her feel valued and respected by your organization. In the times of spam emails and automated phone calls, such a gesture will certainly bring a smile on their face and strengthen your customer relationships.
• High Open Rates- It is not a psychological speculation that hand addressing guarantees high open rates, but it is indeed a fact. When compared to other forms of mail, handwritten letters and postcards get opened a lot and receive positive responses. Thus, it is an ideal choice for targeted marketing.
• Personalized Fonts- Based on your refined listings and huge customer data, you can customize these letters with personalized handwritten fonts. Children and women, especially, like hand addressed mail with their names on it, in their favorite fonts.
• Cheap- Lastly, hand addressing is very cheap when compared to the high open and conversion rates it assures. Using variable printing services it is possible to customize the newsletters and postcards with different hand addressed fonts, targeted towards each customer, sex, region or age.
Along with hand addressing, there are various other steps that one must take to ensure the success of a direct mail marketing campaign. Preparing a refined mailing list, well-designed templates and content distribution, quality of paper, colors & materials used, bulk mailing, detailed contact information on the mail piece etc. Provided these steps are properly executed, the campaign will certainly be a success.