Five Steps for Finding the Best Film Production Company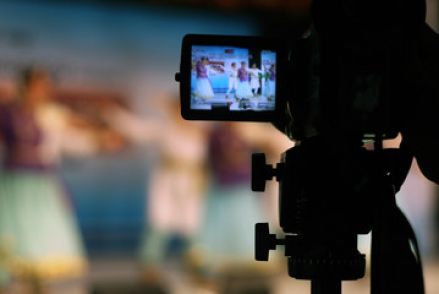 Videos are easy to assimilate and understand as they are detailed and visually pleasing. Videos also offer higher retention rates when compared to blogs, white papers or any other written marketing collateral. Every business should consider the power of video when putting together their PR & marketing plans as brand films can be a great way to communicate value propositions and key messages.  In today's competitive environment, a business that ignores video may be missing out on opportunities to connect with customers.
Now that we have established that videos are an integral element of sales and marketing, we should also know that the success and failure of these videos strongly depends on the production quality that goes behind the making of these videos. You can expect quality filming standards only when an experienced and talented film production company is making your brand film or marketing video. No matter how good your product/service is and no matter how enticing your offerings are, if the film quality is bad the audience will not interpret your message the way it was intended to be. Hence, the selection of the film production company becomes a very important aspect to consider as you plan how to utilize and implement a video strategy. Here are five steps to find the best film production company to fulfill your video production requirements.
1. Know What You Want
The first thing to do when you want to hire a video production service Miami is define your requirements and share them with the film production company in the form of a creative brief. Based on your requirements, type of content and format and other creative elements involved, the kind of video production company you require will vary. Hence, having a creative brief ready will not only lay a strong foundation to your marketing initiatives, but also help you in your search for the best film production company.
2. Online Research and Referrals
Once you have a creative brief, it is easy to determine the type of production company you need. Suppose you think a cinematic representation will best portray your organization, you can approach a production company that has expertise in the production of cinematic corporate videos. The best way to explore the film production companies in your vicinity is by doing a simple internet search and going through the websites of various production companies. Apart from online research, you can also count on the referrals you get from families, friends and influencers in your industry. The referrals you get from these people are genuine as they have already dealt with the video production companies in the past and can give you a realistic picture of what to expect.
3. Previous Clients and Testimonials
When you're doing your homework pay attention to the previous clients of the film production company, samples of their past work, and testimonials from previous clients. Checking out the previous work of the video production company will give you a great deal of insight on their creative outlook, approach towards problem solving, shooting style, etc. Based on this, you can judge whether the film production company is good fit to help you executive your creative brief. When you compare the previous work and testimonials of various companies, you can make a shortlist of the best film production companies in NYC.
4. Request a Quote
Once you have made a shortlist of all the video production companies that you would want to approach, you should reach out to these companies and start a dialogue which can result in a quote from each, which will allow you to compare and fully understand each organization's approach to the film/video production process. Through this conversation you'll get a sense as to how they approach each project, how they handle customer service, and how they structure their rates to produce corporate video or brand films. While these quotes will provide you with a lot of information they'll also help guide you in the selection of a film production company and allow you to ask the right follow-up questions as you make your final selection on the right film production company for your video production project.
5. Schedule a Meeting
Once you have narrowed down your shortlist to just one or two film production companies based on the quotes you received, you should schedule a meeting with these companies and have a face to face meeting with each of them. The face to face interaction will allow you the opportunity to further discuss the project at hand, answer questions you may have about the production process, learn about the film production companies and how they work, and determine who has a pleasant disposition and who you can envision working with to bring your film production to fruition.