Importance of a Digital Marketing Agency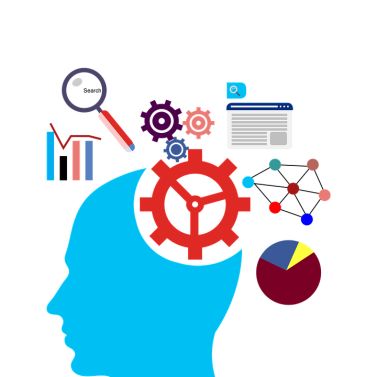 Remarkably, over the last decade, China's economic growth gather is found to be 7 times more than the US (roughly 316% as against 43%). The unprecedented expansion of business and economy has made it the most potential marketplace to SMEs or 'giant' western business houses for promoting their brands.
However, to initiate a digital marketing in China, the first thing you will notice is, its poles apart market setting which is typically designed in accordance with Chinese government policies and for Chinese speaking consumers. Instead of Google, your business page needs to be appeared through Baidu's SEPRs, Baidu PPC, and not Google AdWords. On the other hand, in place of Facebook or Twitter, you will need to join WeChat and Weibo (the top pillars of Chinese social media market). Incidentally, all western digital marketing platforms as well as Google are banned in China by Chinese Government policy. With this preface, you can easily realize the utmost need of hiring a digital marketing agency specialized in China.
Why Hire a Digital Marketing Agency?
Finding Best Digital Tools is the Key
Already being in online business, you are quite aware that accessing the most productive digital platforms and tools is the determining factor to become succeed or fail. Without having a presence in Baidu's SEPRs, and ad pages, you will simply be at bay in China, given that it holds the largest number of users and the most trusted name when it comes to Chinese consumers. Equally, with a view to have a productive appearance in the most acclaimed social media channels in China; WeChat and Weibo are available for you. A well-versed digital marketing agency in China will let you know the most fruitful digital marketing mediums and tools to promote your product.
Joining Chinese Digital Tool is No Child's Game
Yes, that's it. To create a business page in Google or join Google AdWords, it hardly takes more than a few minutes. However, the story is 360 degree diverse when you're intended to publish your site and enjoy the benefits of Baidu PPC, since you need to meet a range of criterions set by Baidu to get an entry in this 4th largest global engine. On the contrary, to embark on social media like WeChat of Weibo you will be in need of expert services in digital marketing in China.
They Work with You Throughout the Process
What is most important for western business groups is to change their mindset before approaching the market where people speak in Chinese. Your website needs to be interpreted in Chinese language and not in English. You have to produce a line of legal and official papers, declaration, and a website to be prepared in Chinese before getting an approval of Baidu. By hiring a digital marketing agency, you can make everything easygoing as they work in combination from designing your website to guiding you for the required documents, enabling you to pay needed deposits in Baidu to help you kick-start in China.
SEO/PPC/ Social Media Marketing
With their prolonged experience and focused knowledge to operate in digital marketing in China, they are extremely familiar with the preferences, tastes, and behaviors of Chinese consumers. From researching the most popular keywords, preparing quality contents, adding images or videos to optimize your page, they guide you to follow the most ethical business techniques enabling to you boost your quality score that make you beneficial in Baidu's PPC marketing. Similarly, with the vitality of social media marketing, they work for you throughout the process to find maximum amount of followers as well as buyers through WeChat and Weibo services.
Protect Your Business to Counterfeits
Like all other markets, fake practice is widespread in China. As this, requires you find the most consistent, reliable and well recognized digital marketing agency in China; being prepared with dependable group of experts, you stay protected with your unique brand image to Chinese consumers. Malpractices of trademarks, fraudster, and fake practices often harm a consistent business record that helps retain your best ranking and customer recognition.