What to Look for When Choosing an Esports Agency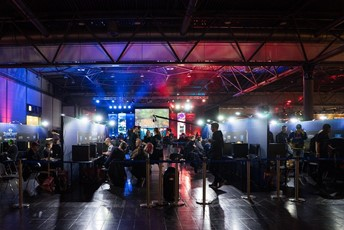 The world of eSports has been growing exponentially and has started to explode. Some experts believe that it will become a billion-dollar industry by 2023. The industry is huge and so are the opportunities. That is why it is so incredibly important to choose the right eSports agency.
The best eSports agencies are perfectly poised to help any brand harness the popularity of the industry. Choosing the right eSports agency is an important first step for any business that is interested in breaking into this market or looking to expand.
Here are 10 important questions to ask a potential eSports agency before signing on the dotted line:
1) Does the agency understand eSports?
Just because an agency is successful in other areas does not mean that they will be successful in eSports. It is important for the agency to have experience within the industry. A successful eSports agency also employs creatives that have their own personal love of eSports.
2) Does the agency understand the target audiences?
A great eSports agency understands the unique audiences of eSports. Since each game has a different set of fans, just like in athletic sports, it is important that agencies understand and are able to target audiences well.
3) Does the agency have experience with various forms of digital marketing?
Though eSports agencies utilize all forms of media for their marketing plans, the majority of the eSports audience is most easily accessible through social media. It is important that the agency does not limit itself to just Twitter and Facebook, but that it also utilizes the platforms that many gamers are using, including, but not limited to, Twitch, YouTube Gaming, and Steam. They also are able to position influencers and utilize bloggers to help get their client's message to the right audience.
4) Can the agency see the big picture?
It is important that an eSports agency can see this thriving industry as the diverse group it is. They need to be able to help their clients to achieve success in this huge industry without losing track of the client's specific goals.
5) What is the agency's track record with eSports?
Working with an eSports agency that has proven success in the industry is extremely important. Experienced agencies can draw from their past experiences and improve their strategies even further. Potential eSports agencies should be able to show the data backing their successful campaigns.
6) Is the agency good at communicating?
Just like in any other industry, working with an agency with great communication skills is hugely important. They need to be able to listen to and understand their client's goals and then communicate well the steps they will take to achieve those goals. A great eSports agency is easy to talk to, wants to hear the client's ideas, and is eager to keep the client up to date.
7) Is the agency data-driven?
A successful eSports agency tracks data all the way through the process. This enables everyone involved to see what is working (and what isn't working) so appropriate tweaks can be made. Though it seems like agency work is all creative, successful campaigns are always based on the backbone of data collection and understanding.
8) Does the agency employ talented creatives?
Creative thinkers are an incredibly important part of a successful partnership with an eSports agency. The agency needs to employ a mix of creatives who have different experiences to draw from. Success comes from mixing a wide variety of creative ideas to build a fresh and innovative plan.
9) Are people lining up to recommend the agency?
People love to recommend their favorite businesses. They want to feel like the hero when someone else has an equally incredible experience. The best eSports agencies will have a long line of past and current clients ready to tell anyone who will listen all about their successful collaborations.
10) Does the client feel comfortable with the agency?
It is incredibly important that the client feels completely comfortable trusting the eSports agency. There is a lot riding on the work they are about to do together. The client should talk to the potential agency about any concerns they may have before any agreements are signed.
Choosing the right eSports agency is an important decision. Any business who is looking for a new agency will have increased success if they keep these important questions in mind.