Why Should You Use Kraft Papers as Part of Your Brand Identity?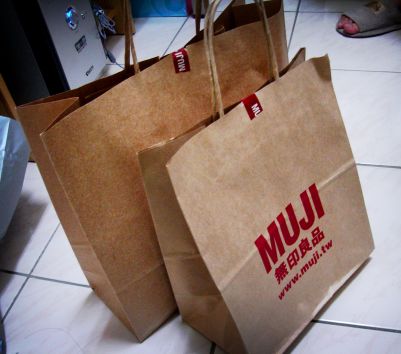 Developing a steady brand identity is essential for your business success, and it's the basics that help in building your brand image. Similar to your personal identity, brand identity is the means and steps that you undertake to represent your business to your potential customers. As it includes the name of your business or brand, design of your logo, its colors, shapes, or your promotional expressions, through different means, such as visiting cards, product leaflet, flyer or packing and packaging, equally they can be used brilliantly to display your social responsibility that count a lot in brand recognition. In this article, let's see how using kraft papers that you buy from kraft paper suppliers for brand identity reaches you with great benefits, making it a must-to-include in your project.  
Go for a Green Marketing
While people from across the globe are concerned with environmental hazards more than ever with an increasing amount of air pollution, plastic in land and oceans, global warming and so on, an endeavor of using eco-friendly kraft paper could be one of your green marketing practices that attract people's attention to your brand. Green marketing-a buzzword of the 21st century, gripping which more and more global enterprises are coming with innovative marketing strategies to demonstrate their social responsibility and thus influencing people's purchasing decisions.
Green marketing involves all your marketing practices for selling goods or services while highlighting their environmental benefits. Thus, incorporating kraft paper for product brochures, envelopes, packing, and packaging should be an ideal way to go for 'green marketing'. Apart from being 100% recyclable, the most desired alternative of plastics – kraft paper leaves the least amount of chemical waste when produced through kraft processes compared to different other paper production methods. Its byproducts are also used for different purposes.
Multiple Applications
One of the great advantages of using kraft papers for brand promotion is that they're available in different types, colors, thicknesses, and weights. Again, the paper is extremely versatile and can be used for various applications and in different forms. For example, as you can use robust kraft papers for packing and packaging your goods, consider using brown or gray kraft paper bags with handles instead of plastics and see how your marketing approach is appreciated by prospective customers.
Cost Effective
Kraft paper manufacturers can produce kraft paper rolls from all kinds of bamboos and softwood as its raw materials and as it involves minimum bleaching in the kraft process that leads to low manufacturing cost. Consider using kraft paper made visiting cards, business envelope, product brochures, or kraft paper bags, and go for bulk buying from reputed suppliers and check how wonderfully you save on brand building promotional costs.
Great Printable Quality 
Irrespective of the kind of kraft paper you use for branding, be it brown, white, black, colored, or printed type, all of them are just superlative means of printing and looks incredible. The appealing base of kraft paper with different textures, matt, or glossy finish further heightens the effect of printing quality integrated with various colors and designs.    
Scope of Long-lasting Branding 
With the least amount of lignin contains in pulps used for producing kraft papers, they're much enduring and stronger than any brand building item made of other papers. With consistent grains of fiber in kraft paper, they boast enhanced stencil strength and make them resistive to normal tearing. Thereby, the different products made of kraft papers that you use for branding positioning last longer with your consumers who typically store them as well as reuse them instead of discarding like plastics due to their aesthetic value and stylish look.